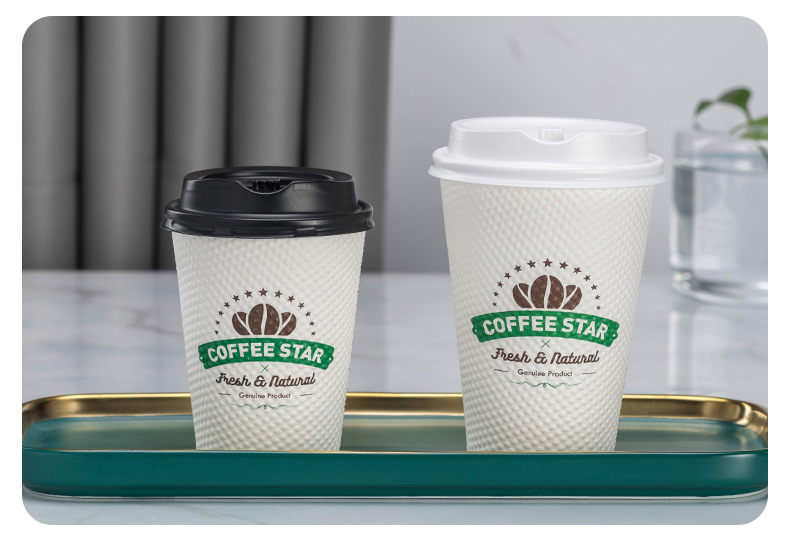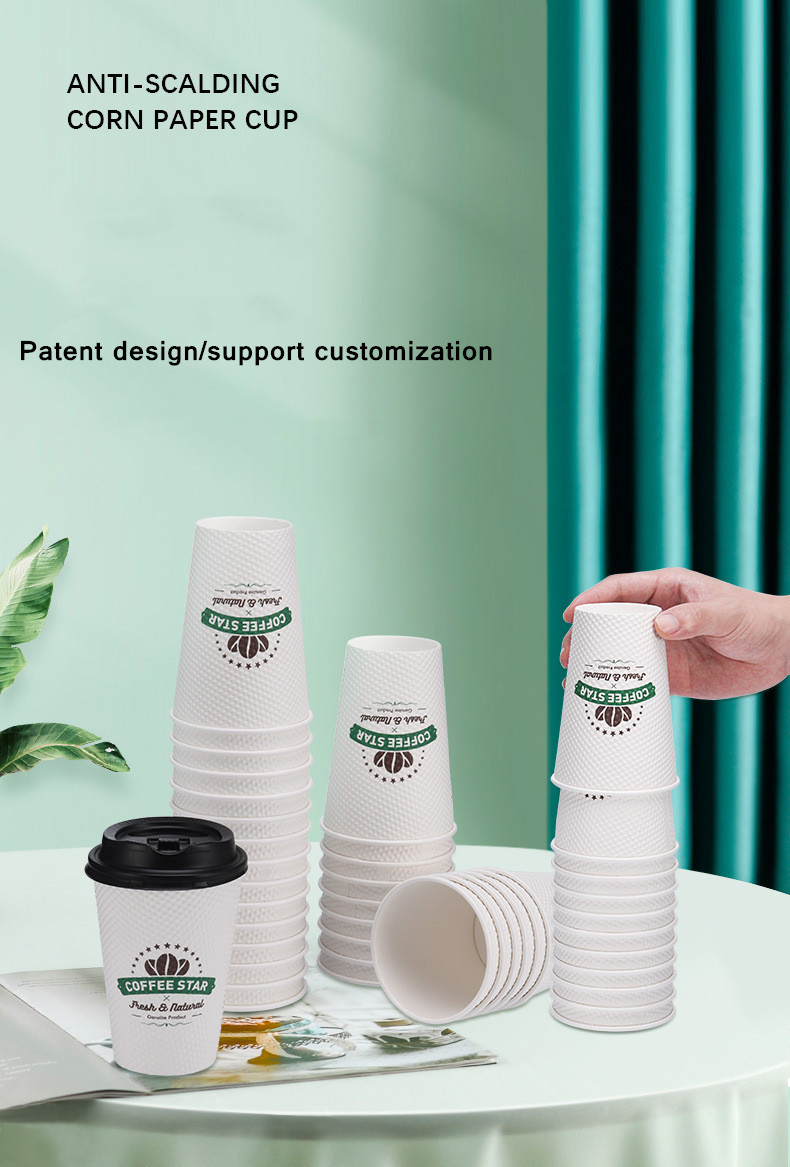 There is nothing more invigorating than a hot cup of coffee first thing in the morning.
Or a nice cup of green tea to pick you up mid-afternoon.
Or a steaming cup of oatmeal for a mid-morning snack.
You can enjoy all those above and more with your new ripple Kraft paper hot cups!
Disposable hot cups are versatile and are super practical for the whole family!
Grab yourself a cuppa bean juice before you run out the door or give your kids a cup of hot cocoa for the way to school.
General Features:
✔️ 12 0z Capacity – Unlike those tiny hot paper cups that only hold like a mouthful of coffee.
The 12 oz cup holds a nice amount of coffee/ tea/ cocoa/ that should last a ten-minute coffee break.
✔️ Triple Layer Ripple Design – Not just for the rustic feel.
The triple layer ripple design ensures your hot beverage stays hot and the outside stays cool.
No need to double cup or burn your fingers.
✔️ Includes Secure Lids – Keeps your drink from spilling when you walk around or drive around in the car.
✔️ Sturdy and Durable – The durable cardboard/ paper stays sturdy and firm in your hand.
it will not disintegrate, get soggy or rip. Can be used multiple times.
✔️ Insulated Inner Lining – Disposable paper hot drink cups are made with a poly coating lining.
This helps the hot beverage cups to stay warm and prevents a buildup of condensation.
✔️ Value Pack of 100 – 100 cups should last a while in your office, staffroom, dorm room or home.
Make an Eco-Friendly Choice!
Protect the environment by making an eco-friendly choice with these Kraft hot cups that are 100% compostable, recyclable and eco -friendly.
Make Your Best Choice Today and Enjoy Your Coffee/Tea Tomorrow!