Step 1: Cut the nails
1 Hold pets paw securely while trimming the nails.
2. Cut off the top of the nail quickly with a single stroke.
3. Don't cut off too much to avoid the blood vessels.
4. On dark nails the blood vessels are invisible, so please consult a vet before nail clipper use.
Step 2: File the nails
There is a nail file in the package, using this nail file to make your dog's nail smooth
Step 3: Reward your dog
Reward your dog after every use to make your pet has no fears to nail groomming.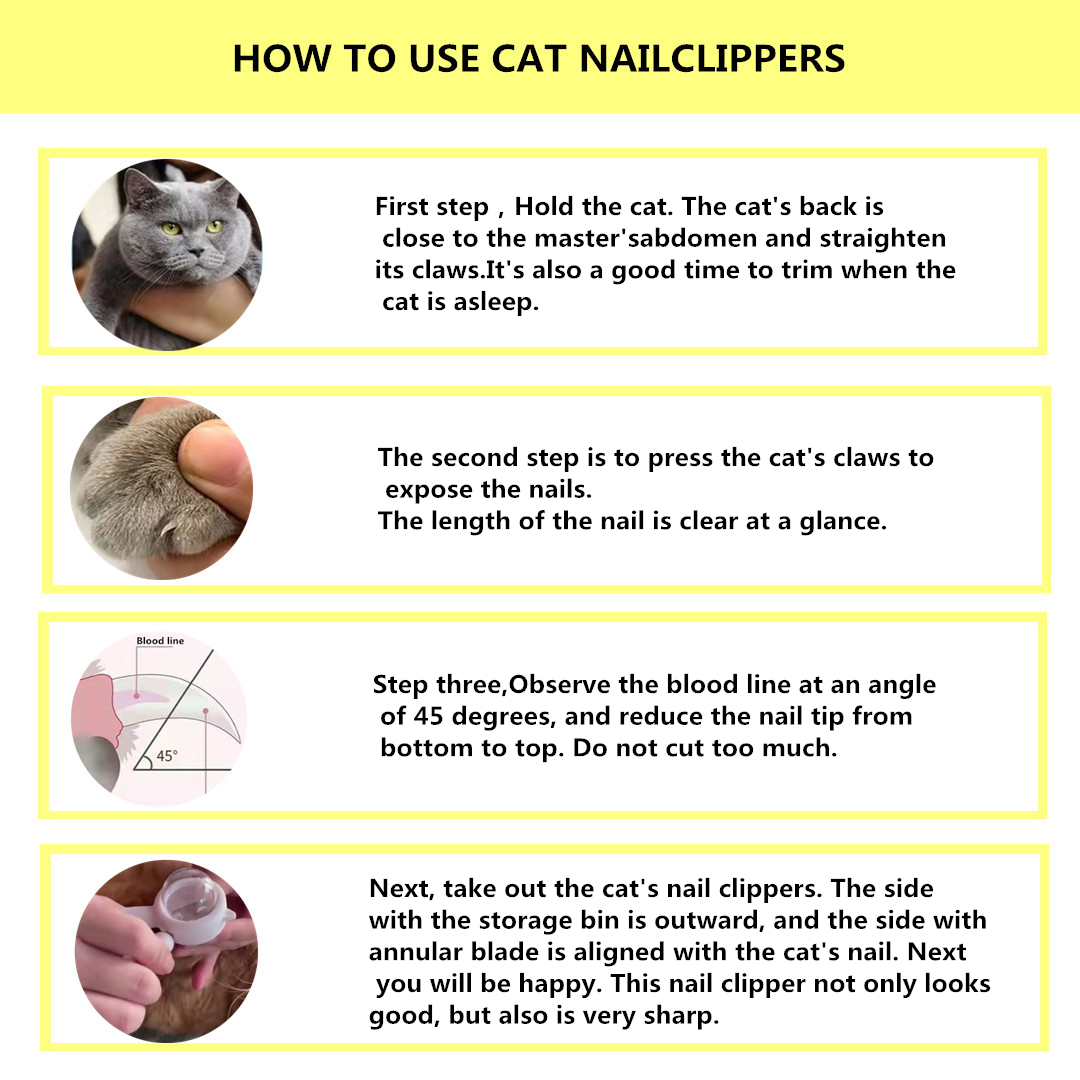 Designs and Features:
- Sharp blades are made of high quality stainless steel.
- Unlock protection prevent children from using it.
- Safety stop blade greatly reduces the risk of cutting nails too short.
- Ergonomically designed non-slip handles are strong,lightweight,and comfortable.
Package includes:
- Nail trimmer x 1
—File *1
- Instruction card x 1